There was no water until the ditches were dug.

2 Kings 3:16 And he said, Thus saith the LORD, Make this valley full of ditches.
2ki 3:17 For thus saith the LORD, Ye shall not see wind, neither shall ye see rain; yet that valley shall be filled with
water, that ye may drink, both ye, and your cattle, and your beasts.

2 Kings 3:20 And it came to pass in the morning, when the meat offering was offered, that, behold, there came water
by the way of Edom, and the country was filled with water.
2ki 3:21 And when all the Moabites heard that the kings were come up to fight against them, they gathered all that were
able to put on armour, and upward, and stood in the border.
2ki 3:22 And they rose up early inthe morning, and the sun
shone upon the water, and the Moabites saw the water on the other side as red as blood:
2ki 3:23 And they said, This is blood: the kings are surely slain, and they have smitten one another: now therefore, Moab,
to the spoil.
2ki 3:24 And when they came to the camp of Israel, the Israelites rose up and smote the Moabites, so that they fled before them: but they went forward smiting the Moabites, even in their country.


There was no oil multiplied until the vessels were gathered.

2 Kings 4:3 Then he said, Go, borrow thee vessels abroad of all thy neighbours, even empty vessels; borrow not a few.
2ki 4:4 And when thou art come in, thou shalt shut the door upon thee and upon thy sons, and shalt pour out into all those vessels, and thou shalt set aside that which is full.

2 Kings 4:6 And it came to pass, when the vessels were full, that she said unto her son, Bring me yet a vessel. And he
said unto her, There is not a vessel more. And the oil stayed.
2ki 4:7 Then she came and told the man of God. And he said, Go, sell the oil, and pay thy debt, and live thou and thy children of the rest.


There was no healing until the leper dipped 7 times.
2 Kings 5:10 And Elisha sent a messenger unto him, saying, Go and wash in Jordan seven times, and thy flesh shall
come again to thee, and thou shalt be clean.

2 Kings 5:14 Then went he down, and dipped himself seven times in Jordan, according to the saying of the man of God:
and his flesh came again like unto the flesh of a little child, and he was clean.

There was no Messiah until the way had been prepared.

Isaiah 40:3 The voice of him that crieth in the wilderness, Prepare ye the way of the LORD, make straight in the desert
a highway for our God.

Matthew 3:11 I indeed baptize you with water unto repentance: but he that cometh after me is mightier than I, whose shoes
I am not worthy to bear: he shall baptize you with the Holy Ghost, and with fire.

John 3:28 Ye yourselves bear me witness, that I said, I am not the Christ, but that I am sent before him.
John 3:30 He must increase, but I must decrease.


There was no harvest until the ground was broken up.

Hosea 10:12 Sow to yourselves in righteousness, reap in mercy; break up your fallow ground: for it is time to seek the LORD, till he come and rain righteousness upon you.


In the natural, before we plant seeds we must break up the ground. We must do the same thing in our hearts.
Let our hearts be prepared to receive the Good Seed of the Word.

There was no reconciliation until repentance.

Joel 2:12 Therefore also now, saith the LORD, turn ye even to me with all your heart, and with fasting, and with weeping, and with mourning:
Joe 2:13 And rend your heart, and not your garments, and turn unto the LORD your God: for he is gracious and merciful, slow to anger, and of great kindness, and repenteth him of the evil.


No remission of sins or salvation until we apply the blood of Jesus & have been baptized.

Hebrews 9:22 And almost all things are by the law purged with blood; and without shedding of blood is no remission.

Acts 2:37 Now when they heard this, they were pricked in their heart, and said unto Peter and to
the rest of the apostles, Men and brethren, what shall we do?
Ac 2:38 Then Peter said unto them, Repent, and be baptized every one of you in the name of Jesus Christ for the remission
of sins, and ye shall receive the gift of the Holy Ghost.
Ac 2:39 For the promise is unto you, and to your children, and to all that are afar off, even as many as the Lord our God shall call.


Mark 16:16 He that believeth and is baptized shall be saved; but he that believeth not shall be damned.


There was no vision (sight) without obedience.

John 9:7 And said unto him, Go, wash in the pool of Siloam, (which is by interpretation, Sent.) He went his way therefore, and washed, and came seeing.


There is no entrance into heaven without cleansing.

Ephesians 5:25 Husbands, love your wives, even as Christ also loved the church, and gave himself for it;
Eph 5:26 That he might sanctify and cleanse it with the washing of water by the word,
Eph 5:27 That he might present it to himself a glorious church, not having spot, or wrinkle, or any such thing; but that it should be holy and without blemish.

Revelation 7:13 And one of the elders answered, saying unto me, What are these which are arrayed in white robes? and whence came they?
Re 7:14 And I said unto him, Sir, thou knowest. And he said to me, These are they which came out of great tribulation,
and have washed their robes, and made them white in the blood of the Lamb.


All of these scriptures have one thing in common - obedience. Obedience always brings blessing.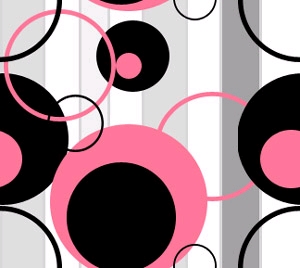 PREPARATION
(OBEDIENCE)

PRECEDES

BLESSING