QUESTION

When will you listen? When will you hear my voice?
You know, it really is your choice To hear and obey, or to turn away.

I give you My Word And yet, you open not a page
To hear what I have to say About this time, about this age.

I told you to prepare yourself And you say, oh, just another day
I have plenty of time to tarry And now, it's "that" day.

Why do you say, I know not When I've told you to stop and count the cost
A life in eternal rest Or one doomed, eternally lost.


THE CALL

Salvation, salvation,
The call goes out through the land,
The cry of redemption, free to every man;
From small to great, weak and strong,
The Lord is coming soon, to right all wrong.

It's been the cry through the ages,
Get ready, make His paths straight;
Prepare to meet thy God,
Enter into His holy gates.

How long will He tarry,
How long will He delay,
To bring judgement on the wicked;
The hasting of that great day?

Some will say, "I knew You",
And in their heart know it's untrue.
They lived in their own way,
And hoped to "just" make it through.

Oh, how sad it will be,
To hear the Savior say,
"Depart, I never knew you,
For now, it's too late."

Have you let Him sanctify you,
And cleanse you from sin?
Have you opened wide the door of your heart,
And said to Him, "Enter in"?

So don't delay another minute,
In a life without Jesus in it.
Receive from Him what He gave His life to give:
"Eternal Life". Now, you can live.

BENEFITS

What benefits do you think you have?
Are you living joyfully or are you always sad?

Do you think that the world is really great
Or have you found it's full of hate?

Do you really think the world offers you so much
Or have you found it's an "illusion" just out of touch?

Do you think your friends are what it's all about
Or have you found you're still "left" out?

Do you think your way of living is so all-right,
Or have you found you're lost, stumbling in the night?

Do you think Jesus is really real
Or have you found your "heart's" appeal?

Don't you think it's time to seek
what benefits you have to speak?

Salvation at your feet,
Life and health, joy and peace.

A friend to stick closer than a brother
True love like no other

Life instead of darkness

A loving Savior above all desired
A heart that's burning with the Holy Ghost fire!!

WARRIORS
We are brave and strong, children of Light
We labor and pray, and do what is right.
We know our God. He is the Holy One.
We are not deceived. We watch for Him to come.

On every side is the enemy, but we have no fear;
With Christ as our Head, our pathway is clear.
We know our God. He is the Lord of Lords.
He is the King of Kings; With Him we will reign.

We are a mighty army, warriors brave and true.
We've been Blood-bought and made free.
We know our God. He is The Almighty.
We have His Name; The redeemed.

We are sanctified, holy, and clean.
We're sanctified, holy, and clean.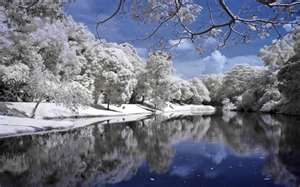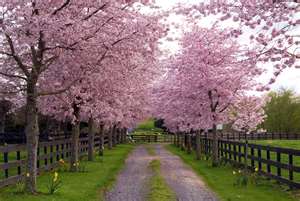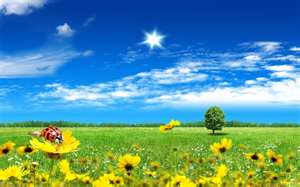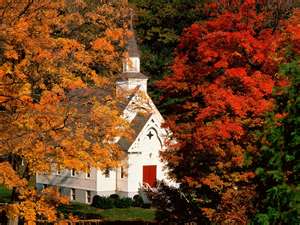 The season is changing again, and then I think, "Why does it have to change at all?"
But then I wouldn't see the beauty You created with Winter, Spring, Summer and Fall.
When we come together and look to fault-find
Instead of renewing our mind
We start lagging behind
Because of those little foxes that spoil the vine.

Walk on and press toward the mark.
Take My Words, take them to heart
And you shall never depart.
But know that My Words are life
And you can quench all those fiery darts.

Give an ear and hear what the Spirit has to say.
This is the "day" the Lord hath made.
Christ is the "Rock", the Foundation is laid.
No other name given by which to be saved.

No time to be bickering, no time to waste.
See that you "love" one another
If you're to enter the gate.
The Lord is coming soon, it's time to make haste.
Preparation's ready, stand still and wait.



I John 4:17


.....

because as He is, so are we in this world

.




Spiritual Warfare
We are standing in the shadow of the giants
We are filled with fright
Saints, won't you use your armor
For we are the Children of Light.

Don't pull back or hesitate to follow,
For you know the Lord's Command
Just pull down those strongholds of satan
And firmly take your stand.

The devil will try to deceive you
And feign himself as light
But be thou faithful children
And you'll receive a crown of life.

It's time to step out of the shadows
It's time to get in the fight
It's time to hold up the banner
And walk in the way that's right.