Acts 9:32-35
32
And it came to pass, as Peter passed throughout all quarters, he came down also to the saints which dwelt at Lydda.
33 And there he found a certain man named Aeneas, which had kept his bed eight years, and was sick of the palsy.
34 And Peter said unto him, Aeneas, Jesus Christ maketh thee whole: arise, and make thy bed. And he arose immediately.
35 And all that dwelt at Lydda and Saron saw him, and turned to the Lord.


This man was truly sick. He didn't have a headache. He had kept his bed 8 years.
Most people who keep a bed 8 years never get up again.


I kept a bed once for about 7 months and had to learn to walk again.


The man's situation seemed hopeless. Where there was great sickness and hopelessness there came a great healing and a
renewal of life to the dead parts of this man's body.


This is also an example that we may look around us today and see that the disease of sin is devouring our world. If we are not careful we lose hope for our family, friends, and the lost. We may look at some people who are so deep in sin and wickedness and think we could never reach them.

But the Bible says that where sin abounds grace doth much more abound.
Jesus didn't come to this world only to save those who were mildly afflicted.


This man's illness held him in bondage for 8 years.
Before Jesus rescued me, before I called out to him, sin held me in bondage.


We read of a woman in Luke 13:11 who had been in the grip of a spirit of infirmity for 18 years.
Another woman in Mark 5:25 had an issue of blood 12 years.
In John 5:5 we read of a man crippled for 38 years.

These people were all set free from their bondage by Jesus.


What am I trying to say?

It doesn't matter if you've been bound 8 years or 80, you can be free by the power of Jesus.


I have known Christians that have carried chains of hurt or bitterness or pride for years. Sometimes the wound that don't show are doing the most damage.


You thought no one saw you when you laid alone and cried, but Jesus saw you. He heard you and he has come to heal you physically, spiritually, and mentally.


I had a man say to me once, "I am almost 70 years old. I've been very wicked and a sinner all my life. It's too late for me to change."


No, it's not!
The number of years you have lived in sin can't prevent the mercy of God in Jesus Christ from making your life whole.


God made this man whole, and Peter told him to make his bed.


We have had some Christians laying in the spiritual infirmary for so long they have forgotten how to walk. The pastor and the rest of the church have done their praying for them and have tried to cheer them, but they got hurt in 1945 and became spiritually ill. They need to be set free so they can walk again, witness again, and praise again.


John 8:36. If the son therefore shall make you free ye shall be free indeed.


When the emancipation proclaimation freed the slaves, some of them wouldn't go. By law they were free, but they had been in slavery so long, they didn't have confidence in themselves anymore. The law freed them, but fear kept them.


What I am trying to say is you are free, but you will have to take up your bed. You'll have to get up off the cot of hurt and bitterness and begin to take steps. Learn to walk in that freedom.


What are you free from?

Galatians 3:13-14. Christ hath redeemed us from the curse of the law being made a curse for us.

Galatians 1:4 says we are delivered from this present evil world.

In John 17:15 Jesus prayed for the disciples and for us to be kept from evil.

In Galatians 1:13 we have been delivered from the power of darkness.

Romans 6:14 says for sin shall not have dominion over you for ye are not under the law but under grace.


Quit sinning so freely and saying you can't help it. These scriptures say you can. You have the power to refuse.

We are free from lack and want according to Philippians 4:19.


We are free from sickness and disease according to Matthew 8:17 and I Peter 2:24.


Deuteronomy 28:61 tells us that all sickness is under the curse, and Jesus redeemed us from the curse.


We are free from fear because II Timothy 1:7 says God hath not given us a spirit of fear, but of power and love and of a sound mind.

I John 4:17-18 says there is no fear in love, but perfect love casteth out fear.


The blessings are set down in Deuteronomy 28:1-14. The curse of the law is in verse 15-68, but Galatians 3:13 says Christ hath redeemed us from the curse that the blessing of Abraham might come on the gentiles.
In Galatians 3:29 it says if ye be Christ's then are ye Abraham's seed and heirs according to the promise.


There is a key to maintaining this freedom.
John 8:31-32. Then Jesus said to those Jews which believed on him, if ye continue in my word then are ye my disciples indeed. And ye shall know the truth and the truth shall make you free.


Let me encourage you today if you have been discouraged, hurt or trapped by the devil, don't be a slave when your freedom has been won. Don't let fear keep you down.
Be like the man in

Acts 9:34

and make your bed and arise and begin to walk again.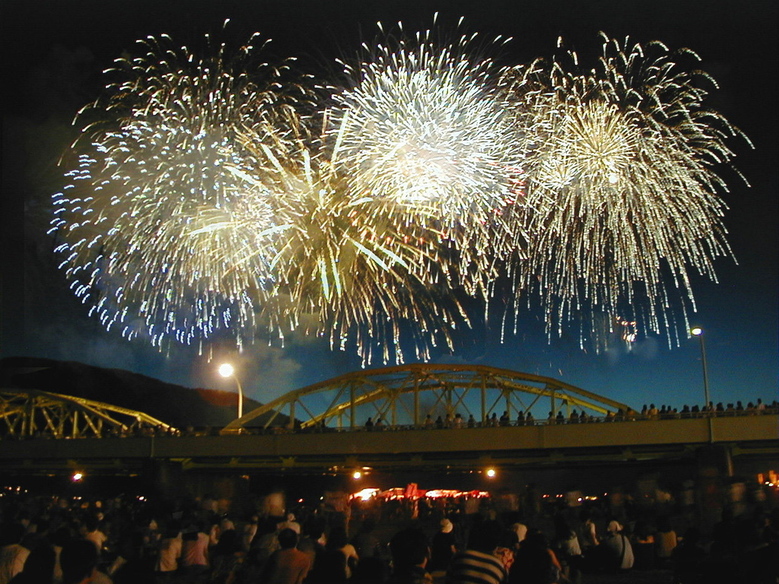 FREEDOM
It Can Be Yours Through
Jesus Christ