Colossians 2:6 As ye have therefore received Christ Jesus the Lord, so walk ye in him:
​Col 2:7 Rooted and built up in him, and stablished in the faith, as ye have been taught, abounding therein with thanksgiving.
​
You know this Scripture says we are to abound with thanksgiving. That word abounding means to exceed a fixed number of measure, to be overflowing.
​
The Bible says that every time we approach God, we should honor Him with thanksgiving.
​
Psalm 95:2 Let us come before his presence with thanksgiving, and make a joyful noise unto him with psalms.
​
Psalm 100:4 Enter into his gates with thanksgiving, and into his courts with praise: be thankful unto him, and bless his name.
​
1 Thessalonians 5:18 In every thing give thanks: for this is the will of God in Christ Jesus concerning you.
​
From these Scriptures we can see that we are to enter His presence with praise and thanksgiving. But really a lot of the time we just pour out our complaint.
​
Complaining can turn into a habit, a really bad habit, that will rob us of joy and cause us to miss the blessing that God has for us.
And all it takes to change is a decision. A decision to quit complaining. Quit majoring on what you don't have or what is not happening and start being more grateful for what God has already done in your life. Replace all of that complaining with gratitude, being thankful to God.
​
In all things give thanks. You might not be exactly where you want to be in your life right now, but you still have something to be thankful for. You woke up this morning breathing. The Bible says, Let everything that has breath praise the Lord.
​
You know it is easy to be thankful when you get what you want. We feel good emotions, perhaps excitement. Giving thanks is easy at this level, but the Bible pushes us to go beyond this level.
​


Hebrews 13:15 By him

(Jesus) therefore let us offer the sacrifice of praise to God continually, that is, the fruit of our lips giving thanks to his name.
​
Leviticus 22:29 And when ye will offer a sacrifice of thanksgiving unto the LORD, offer it at your own will .
​
Give thanks in all things.
​
I don't think Paul and Silas felt so much like singing and praising that night in prison but when they did God broke the chains.
​And out of their painful experience came the salvation of the jailer and his family. Had they not sung and praised it may not have happened. Out of their temporary suffering came a blessing that was eternal.
​
Psalm 116:17 I will offer to thee the sacrifice of thanksgiving, and will call upon the name of the LORD.
​
Listen, in sickness we can be thankful because we have hope, because God is the Healer.
​If we are in need, give thanks because He is the Provider.
​In sorrow He is the Comforter.
​Even in death we can be thankful of the Promise of eternal life.
​
We can be grateful for not getting what we deserve. If we grasp that we deserve hell and hell alone, then we'll be filled with gratitude for everything we get that we do not deserve: from our salvation and home in heaven, to the sun and rain, our food, our house, our car, our health, our appliances, our comforts, the people in our lives. It's all God's grace to us. We deserve none of it. Anything less than overwhelming gratitude should be unthinkable. God owes us nothing. We owe Him everything. Christ took the hell He didn't deserve to give us the multitude of good things we don't deserve!
​
Have you ever noticed that people who are habitually ungrateful are strangers to happiness? It is hard to cheer up a person that has fallen into the habit of complaining. On the other hand, it is hard to keep a person down that is in the habit of being thankful.
​
The Apostle Paul wrote to the Romans in

Romans: 8:28, And we know that all things work together for good to them that love God, to them who are the called according to his purpose.


​
"Give thanks in all circumstances." Paul, the man who wrote these words, woke up every day of his life in danger, spent years in prison because of his faith, he suffered the loss of all that he had to preach Jesus, he was beaten, stoned, shipwrecked, and snakebit, he understood about painful circumstances. His reward is that his teaching touched countless souls and is still touching souls today.
​
The Scottish minister Alexander Whyte was known for his uplifting prayers in the pulpit. He always found something to be thankful for. One Sunday morning, the weather was stormy and dark, freezing rain mixed with a blinding blizzard. One of the deacons said, "The preacher won't be able to thank God for anything on a day like this. It's absolutely horrible outside!"
But much to his surprise, Rev. Whyte began the service by praying, "We thank thee, O God, that it is not always like this."
Rev. Whyte understood the truth of our Bible lesson. We should thank God no matter what!
​
One of my favorite Scriptures to read If I am feeling discouraged is:
Isaiah 49:15 Can a woman forget her sucking child, that she should not have compassion on the son of her womb? yea, they may forget, yet will I not forget thee.
Isa 49:16 Behold, I have graven thee upon the palms of my hands; thy walls are continually before me.
​
And also:
Psalm 103:1 A Psalm of David. Bless the LORD, O my soul: and all that is within me, bless his holy name.
Ps 103:2 Bless the LORD, O my soul, and forget not all his benefits:
Ps 103:3 Who forgiveth all thine iniquities; who healeth all thy diseases;
Ps 103:4 Who redeemeth thy life from destruction; who crowneth thee with lovingkindness and tender mercies;
Ps 103:5 Who satisfieth thy mouth with good things; so that thy youth is renewed like the eagle's.
​
I want to encourage you today. Whatever you are going through Thank God for what you still have.
​
"If you woke up this morning with more health than illness, you are more blessed than the six million who will not survive the week.
If you have food in the fridge, clothes on your back, a roof over your head, and a place to sleep, you are richer than 75% of the world.
If you can attend a church service without fear of persecution, arrest, torture or death, you are more blessed than 3 billion people in the world.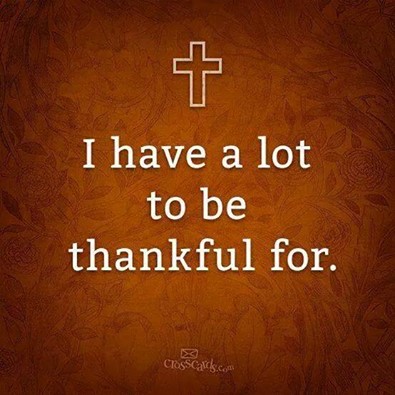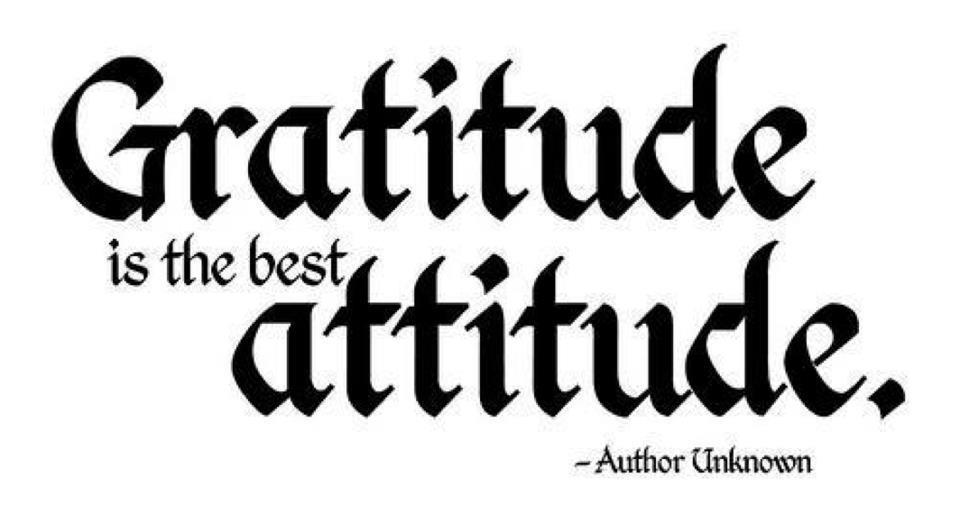 ABOUNDING WITH
​THANKSGIVING